Maak kennis met ons geweldig team!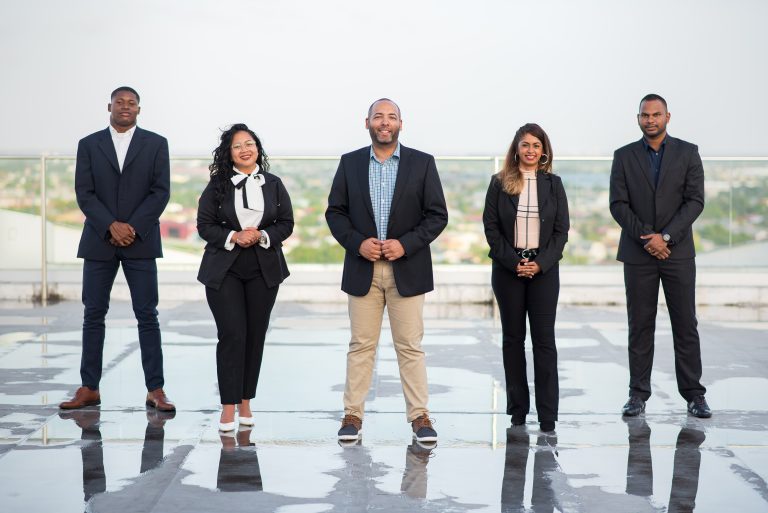 v.l.n.r.: Nathánael Samuel (2e Secretaris), Sjaïsta Moertabat (penningmeester), Christopher Gits (voorzitter), Anuradha Lachman (secretaris) en Prithvi Loetawan (ondervoorzitter). [Foto: Sjafieq Moertabat]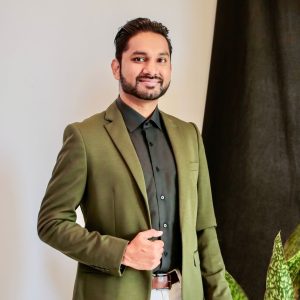 Anvit Ramlakhan
Voorzitter
Dr. Anvit Ramlakhan is a prolific strong inspiring inclusive young professional leader from Suriname, working in different fields to contribute for the betterment of humanity and the world. He is an experienced executive with a demonstrated history of working in the telecommunications industry for several years, with a widespread of skills in operations, quality, risk, project, business, strategy, product portfolio management (just to name a few). Furthermore, Anvit contributes to development of the youth by lecturing and tutoring at four university study organizations in Suriname on undergraduate and postgraduate levels within study fields such as ICT, Electrical engineering, Organization management, Process management, Business intelligence, MBA, etc. He has a strong professional background with a cum laude doctorate (Ph.D. in Management) from the Akamai University in USA, Master of Science (M.Sc.) with merit in Information Systems from Anglia Ruskin University in UK and Bachelor of Science (B.Sc.) in Telecommunications from Anton de Kom University in Suriname. He currently is finishing up his MBA in Strategic Management and Leadership at the London School of International Business. He has several prolific leadership certifications, ongoing humanity service, extensive spiritual drive and a personal theme: "Continuous progressive successful excellence". He is part of volunteer organization HSS for 20+ years, through which character molding, collaboration and way of living for the youth is created and augmented. This year he has been elected as Chairman of the ICT Association in Suriname, in order to help strategize the digital economic development of Suriname. He also has been elected as representative on the national Suriname e-Gov presidential working group and as as Chairman for the Suriname Business Youth Association.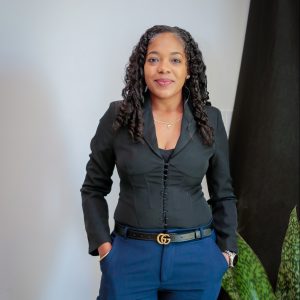 Vanessa Mahangi - Souda
Penningmeester
Vanessa Mahangi-Souda, werd geboren op 20 September 1989 in Friesland (Nederland).  Zij is de CEO van SoE Car Rental & Tours en vanaf 2011 werkzaam bij de Surinaamse Luchtvaart Maatschappij op de afdeling Flight Operations Engineering & Monitoring. Tevens is zij ook de Oprichter van Stichting Preconsu waarbij het ultieme doel is om op een Sociaal Maatschappelijk verantwoordelijke manier projecten uit te voeren voor de samenleving om de ontwikkelingsdoelstellingen te behartigen. Voor haar jongere broers en zusters is zij een voorbeeldfiguur en dat zal ze altijd voor hen blijven. Na een accountancy studie van 2 jaren op het IBW university heeft zij besloten zich te gaan verdiepen in Marketing management en heeft ook haar MBA met succes afgerond. Verder ben ik mij gaan verdiepen in Environmental Management (DTU-Technical University of Denmark). Verder is Vanessa heel erg gedreven in haar werk en in het ondernemen. Haar werk als Performance & Monitoring engineering bij de Surinaamse Luchtvaart maatschappij houdt in, het ontwikkelen en implementeren van methoden, technieken, standaarden en procedures gericht op een kwalitatieve en kwantitatieve data management m.b.t. aircraft Performance, Weight en Balance, airport data,Monitoring van het brandstofverbruik, tracking van CO2 emissies. Als een professionele Ondernemer is mijn toegevoegde waarde een combinatie van klantgericht, organiseren, plannen ,goede service en klantvriendelijkheid. Verder kenmerk ik mezelf als een sociaal vaardig persoon met goede communicatieve vaardigheden, probleemoplossend, gericht op samenwerken met zowel interne als externe relaties, teamplayer die ook besluiten kan en durft te nemen en resultaatgericht. De In 2017 gehouden Fatum best young entrepreneur award, ben ik op de 4de plaats geëindigd als best young entrepreneur in Suriname. In 2021 behaalde ik de 2 plaats van de Entrepreneurship World Cup in Suriname, hierbij presenteerde ik de Duurzame prefab constructie woningen met renewable energie. Vanaf 2021-2023 gekozen tot Penningmeester van de VSB YM.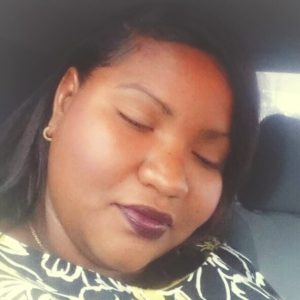 Stefanie Brunswijk
Bestuurslid
A self-driven manager with 10 years' work experience with customer relations. Innovative problem solver; developed and implemented new service strategies to increase customer satisfaction. Outstanding interpersonal, negotiation, and mediation skills. Well-versed in leading staff training and mentoring with experience instilling motivation and promoting teamwork.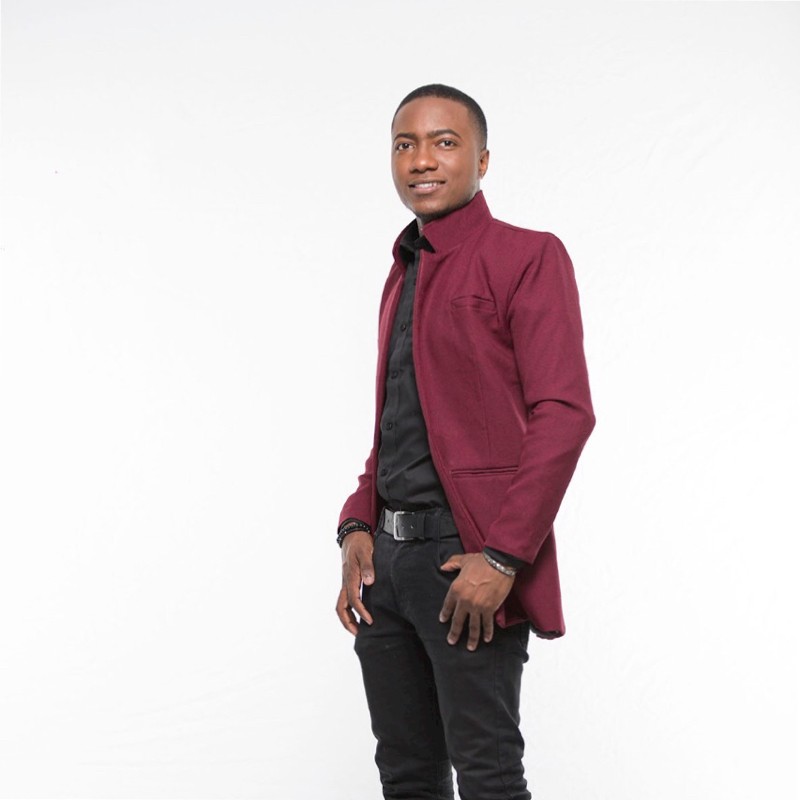 Nephille Stekkel
Bestuurslid
Als zelfstandige ondernemer heb ik als devies; Musiceren is meer dan een hobby, het is een levensstijl die de intelligentie , levensvreugde en innerlijke Harmonie bij een ieder kan bevorderen. Hieruit vloeit mijn levens motto; The more you give, the more you get.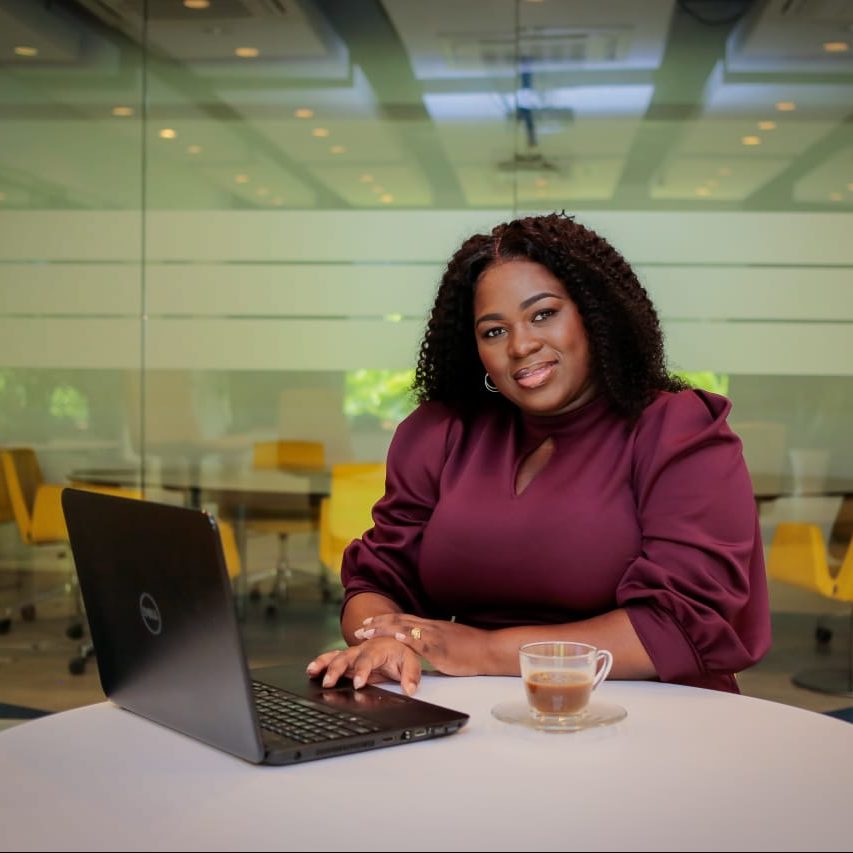 Xiomara Vakkers
Secretaris
We can built a nation by teamwork.